Grand Lake is the western entrance to Rocky Mountain National Park.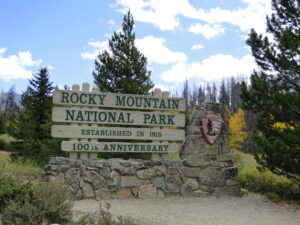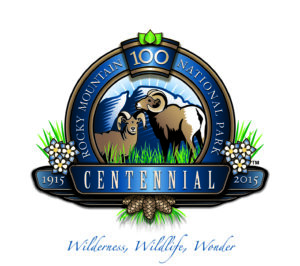 In 2015, Rocky Mountain National Park celebrated the 100th anniversary of it's designation in 1915. The Grand Lake Area Historical Society sponsored a centennial event with a special exhibit in the Kauffman House and Gallery.
Throughout the house were featured the people in Grand County that were important in the development of the park. The rooms upstairs presented the various uniforms worn by park personnel over the past 100 years. In the gallery were featured the animals of the park loaned by Cabela's and the Colorado Department of Wildlife and local individuals.
A booklet was distributed highlighting the Changes on Rocky's west side during the past 100 years with many photographs. Click on Changes RMNP to view the booklet.
Donna Lyons, local artist, painted a mural in the Gallery of the Kawuneeche Valley.
The Denver Public Library loaned original drawings of the mining camps in the park area by Muriel Wolle.
To view pictures of the Gallery Wildlife Exhibit click here.
To view pictures of the People featured in the exhibit click here.
To view pictures of the Mining exhibit click here.
To view pictures of the park uniforms, click here.