The 5th Annual Holiday Gala was held from 6 pm – 9 pm at the Kauffman House Museum.
Victorian Christmas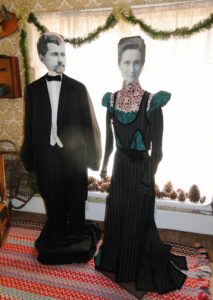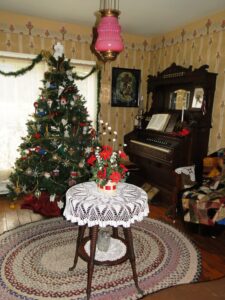 This fundraiser helps with the Cottage Camp project.
Currently the committee is working on preparing the exhibits that will be at the site.
The evening was enjoyed by many and were entertained by a group of musicians.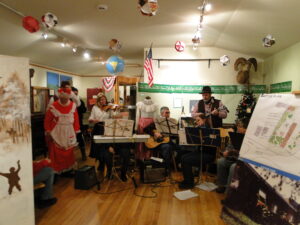 Members of the historical society prepared a wide selection of food and drink.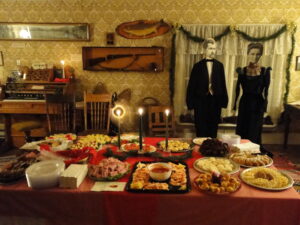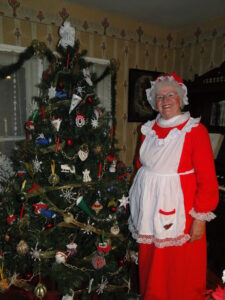 The house was decorated for the Christmas season and had a visit from Mrs. Clause.
The Society partnered with the Mountain Family Center and collected food for the food bank.